Introduction
Lead the Way empowers dog owners to know how to act to protect both coastal wildlife and their dog.
Aotearoa New Zealand is renowned for its scenic coastlines and protected wildlife. But coastal species such as little blue penguins/kororā and yellow-eyed penguins/hoiho are in decline. Here's how you and your dog can help.
Become a wildlife wise dog owner to keep our wildlife and your dog safe on the beach.

Lead the Way and PD Insurance NZ have joined forces to empower Auckland dog owners to become wildlife wise.
PD Insurance website
Get wildlife wise to protect coastal species
Our beaches are home to marine mammals and sea birds. They include New Zealand fur seals/kekeno, little blue penguins/kororā red-billed gulls/tarāpunga and many more. They're also a great place for humans and dogs alike to get out and enjoy nature.
But dogs can pose great risks to native wildlife and are a primary threat for seal and sea lion pups. From disturbance to injury and even death, dogs can impact many species in a range of different ways. They have been known to disturb sunbathing seals and frighten penguins from returning to their nests. This is harmful to not only coastal wildlife, but our dogs as well.
How to become wildlife wise
There are lots of ways you can help protect coastal wildlife while out with your dog. You can also get a Lead the Way lead to show your support for wildlife protection.
Dogs on beaches guidelines
Our dogs on beaches guidelines cover the key things to know when going to a beach with your dog.
Get a Lead the Way lead
You can do a quiz that will give you exclusive access to buy a Lead the Way lead. Lead the Way leads have been designed to provide a visual clue of the temperament of your dog. You'll also be showing your support for the protection of our precious wildlife.
Step 1: Complete the Lead the Way quiz
Test your knowledge of how to be safe with your dog and wildlife at the beach. All the knowledge needed is covered on the dogs on beaches webpage.
Step 2: Purchase a 'Lead the Way' dog lead
At the end of the quiz you'll get a link to purchase a lead. This will allow you to purchase an exclusive Lead the Way dog lead and to let others know you are wildlife wise.
Step 3: Use your lead
When walking your dog, use your 'Lead the Way' lead to help promote responsible dog ownership on our beaches and coastal areas.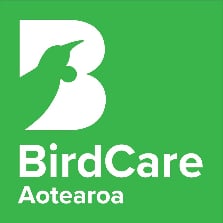 About Lead the Way
Lead the Way is a DOC-led initiative that focuses on public engagement to minimise the impact of dogs on coastal wildlife.
We want dog owners to feel empowered and know how to act to protect wildlife.
This reduces pressure on vulnerable coastal wildlife. Limiting dog interactions with wildlife means we reduce some of the threats to them.
Partners
Project partners are:
The initiative is also supported by the Dunedin City Council.
We are working on making Lead the Way a national campaign throughout New Zealand. More regional opportunities will be added when available.