Winners reflect diversity of the Taupo Fishery
Archived content: This media release was accurate on the date of publication.
Introduction
An image captured by Dennis Smith will grace the front of the 2019/2020 'credit card style' full-season licence.
Date: 18 June 2019
Dennis is the overall winner of this year's DOC Taupo Fishery Management photo competition.
Six other winners have also each won a Taupo Region Fishing Licence of their choice and will see their photos illustrate various licence categories on the DOC website.
The six are: Suzie Foggo, Dustin Habener, Paul Watson, David Roy Lehndorf, Ashley Edwards and Brigid Wellwood.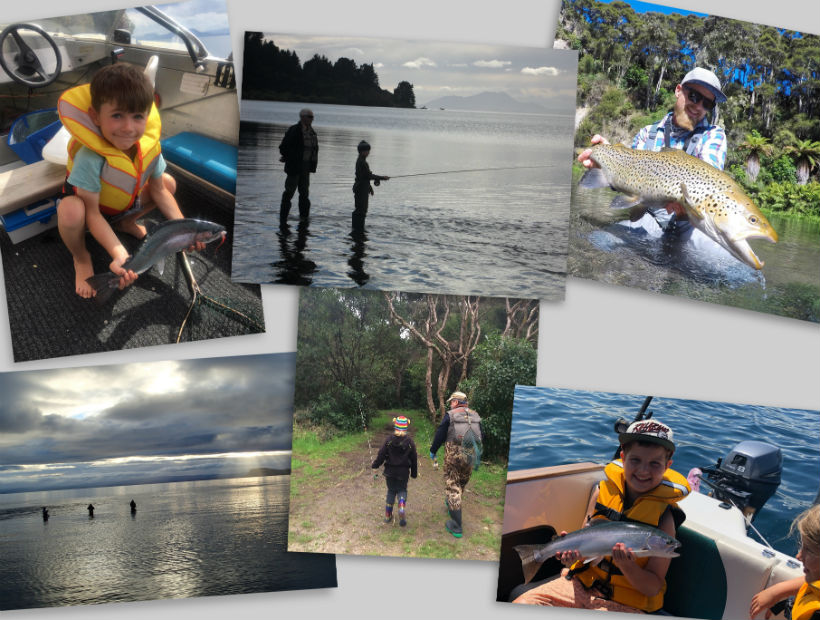 Winners reflect variety of fishing experiences available in Taupo.
The judges were impressed by the variety and quality of the photographs submitted.
Taupo Fishery Community Ranger James Barnett has a background in design and communication and was on the judging panel.
"We'd like to thank everyone who submitted photos. There were over 150 entries this year, which included a nice variety of shots - from atmospheric landscapes to fun family snaps.
"Ultimately the judging panel had some tough choices to make but we are very pleased with the outcome, where winners reflected the diverse nature of the fishery and those who come to fish it," James added.
The new fishing season starts Monday 1 July 2019 and licences will be available to buy online from 24 June.
A variety of licence categories are available to suit the diverse needs of anglers. Go to the Taupo Trout Fishery page, linked below, for more information.
Contact
James Barnett, Community Ranger
DOC Taupo Fishery Management Team
Mobile: +64 27 605 2069
Email: jbarnett@doc.govt.nz