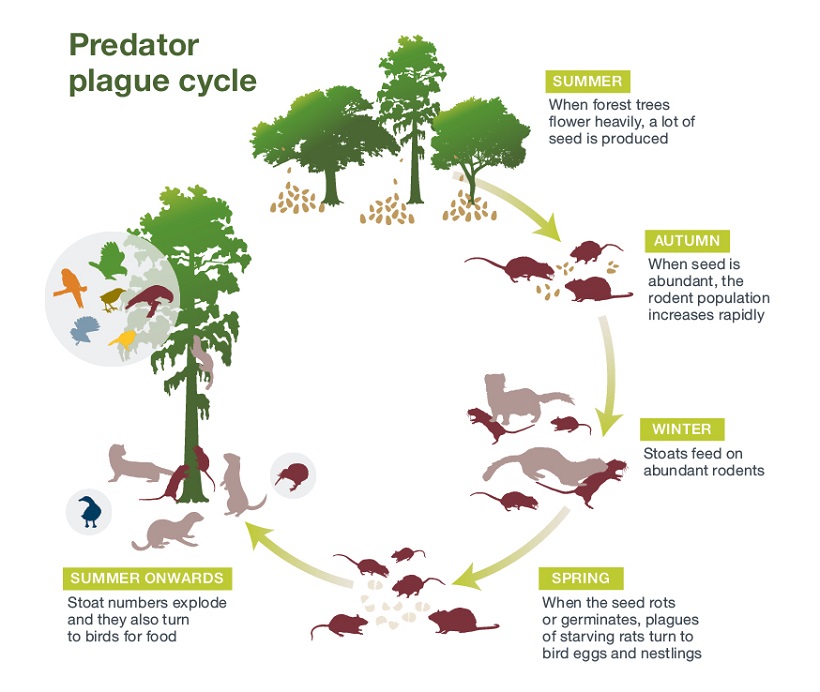 What the predator plague cycle diagram shows:
Summer: When beech seed flowers heavily, much seed is produced.
Autumn: When seed is abundant, the rodent population increases rapidly.
Winter: Stoats feed on abundant rodents.
Spring: When the seed rots or germinates, plagues of rats turn to bird eggs and nestlings.
Summer onwards: Stoat numbers explode and they also turn to birds for food.