DOC disappointed by senseless shooting of protected falcon
Archived content: This media release was accurate on the date of publication.
Introduction
A DOC Hawke's Bay ranger was called out to pick up a shot karearea/New Zealand falcon from a farm in Maraekakaho.
Date: 18 May 2018
The threatened and endemic bird was taken to a Taradale vet, who noted the bird's broken leg and sent it to Massey University where it was euthanised.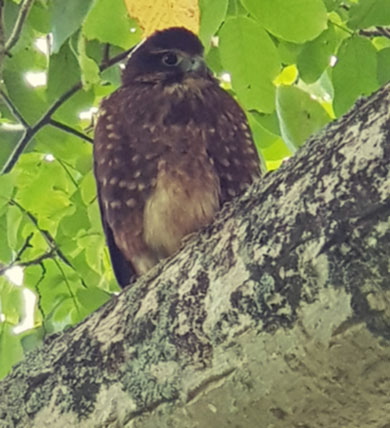 The karearea/New Zealand falcon that was shot and had to be euthanised by Massey University
Image: DOC
Massey pathologist Stuart Hunter says the young female karearea was healthy and in good body condition when she was shot in the lower left leg.
"The swelling and haemorrhage that accompanied the wound indicate the bird was alive when shot.
"This kind of fracture is very difficult to repair and euthanasia was the most humane option," says Mr Hunter.
DOC Hawke's Bay Operations Manager Connie Norgate says the death of this bird was unnecessary.
"At no stage should people shoot these birds," she says.
Not only is the karearea New Zealand's only falcon, it is the nation's most threatened bird of prey with its population estimated to be at less than 8,000 birds.
The karearea is capable of flying at speeds over 100 kilometres an hour and catching prey larger than itself.
"Despite their fully protected status, New Zealand falcons are still shot by people, particularly when falcons occasionally kill racing pigeons or chickens.
"People should make sure they are aware of what animals they can hunt and learn to recognise them to avoid mistakenly hunting protected species," says Ms Norgate.
Contact