Alborn skink conservation
When the Alborn skink (Oligosoma albornense) was discovered in the 1990s, it was already in a critical state. Management of the species was delayed until they could be confirmed as a separate distinctive species.
We're not sure whether they are difficult to detect or extremely rare. Before 2015, there were only 7 records of these skinks. More animals have been detected since we began researching them in 2015.
Mice is likely to be a significant predator. Rats, mustelids, and the native weka will also be preying upon skinks.
Our work
Our research aims to identify distribution, life history, and causes of decline. This will enable the development of methods to recover the species.
We know little about their life history, or their habitat preferences as they're only known from highly modified habitat.
Alborn skinks appear extremely tolerant of moist habitat. This has guided us in our ongoing efforts to locate other populations, before committing to management.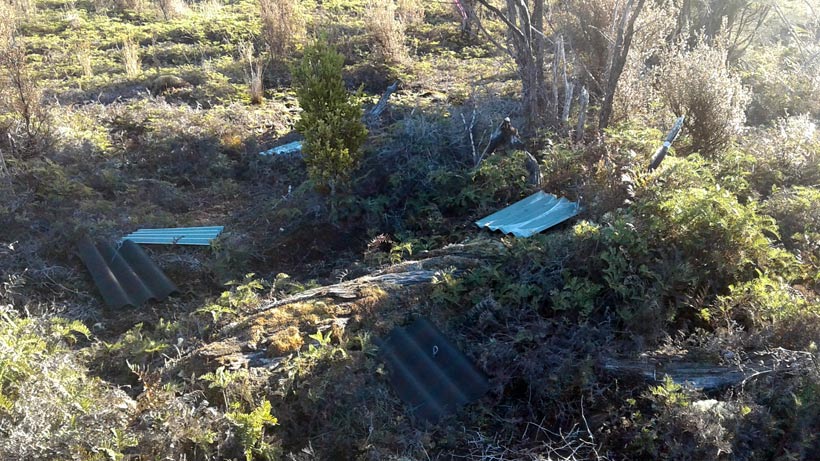 Alborn skink habitat with monitoring devices
You can help
Report all lizards sightings to the local DOC office. Significant discoveries are often made by following up observations from locals.
Any records of lizards in Buller and Westland are important and help build our understanding of lizard distribution.