On this page:
Interactive map
This interactive map only shows the sanctuary's boundaries, not the safe zones. View the safe zone boundaries.
Coordinates and downloadable maps
Overview map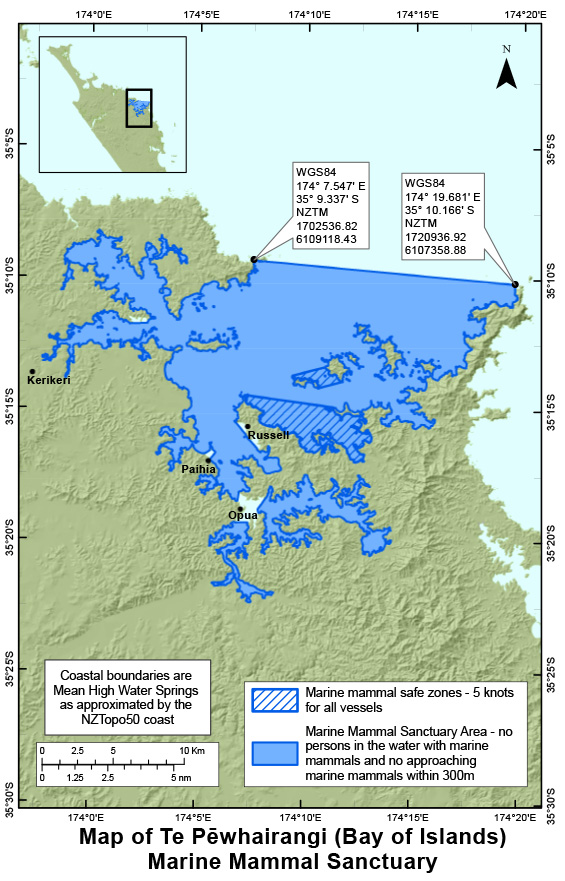 Download high-resolution version of the overview map (PDF, 3,243K)
Boundary close up maps
Maps of the safe zones
There are two marine mammal safe zones in the Te Pēwhairangi (Bay of Islands) Marine Mammal Sanctuary.
Restrictions for vessels in marine mammal safe zones.
Safe zone between Motuarohia Island (Roberton Island) and Moturua Island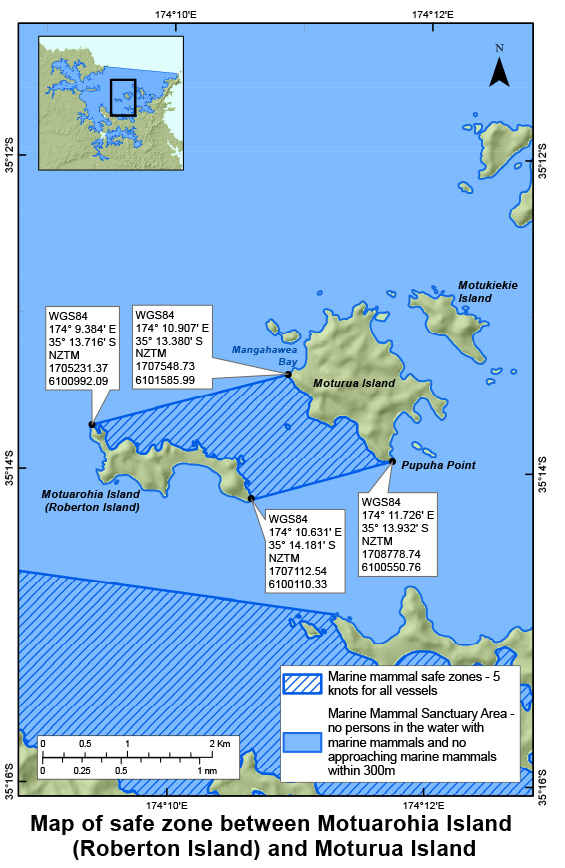 Download high-resolution map of safe zone between Motuarohia Island (Roberton Island) and Moturua Island (PDF, 935K)
Safe zone from Tapeka Point to Whangaiwahine Point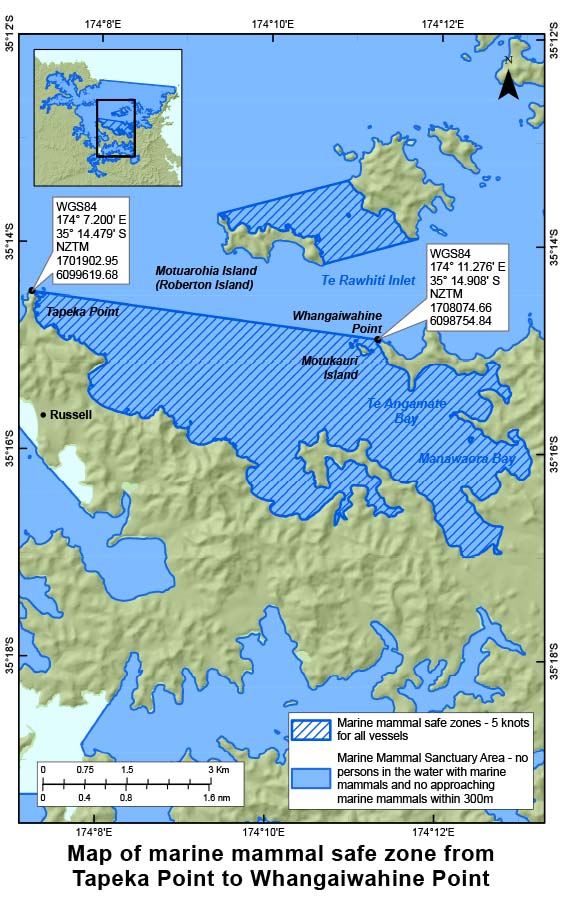 Download high-resolution map of safe zone between Tapeka Point to Whangaiwahine Point (PDF, 2,115K)